Weekly resistance lines are holding up for the Australian Dollar and New Zealand Dollar. This Friday's Non-Farm Payroll data may give these two currencies a slight short-term boost as softer figures are expected given rising unemployment claims.
Nevertheless, there is a bearish outlook over on the following two pairs as it tests and retreats from their respective weekly resistance levels.
AUDUSD 1-Week: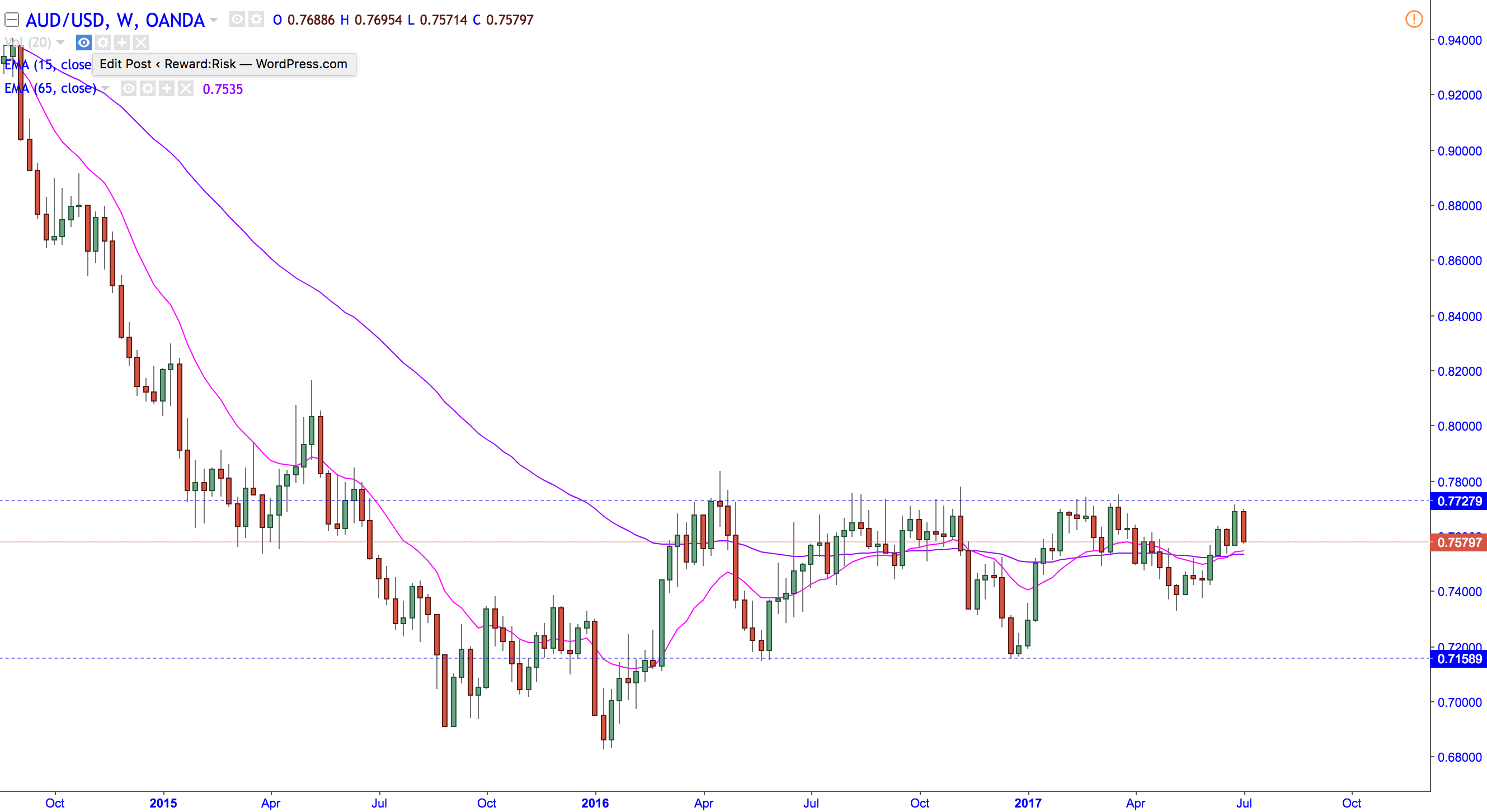 Pardon my lines as they appear a bit fuzzy. At this point, it's arguable if the AUDUSD pair has indeed tested the weekly level or not. This week's sell-off is show in a bearish bar that is almost the same size as last week's bull bar. This indicates a quick return of last week's gains and could provide indication for a sell-off for the weeks ahead once again confirming the long term trend.
NZDUSD 1-Week: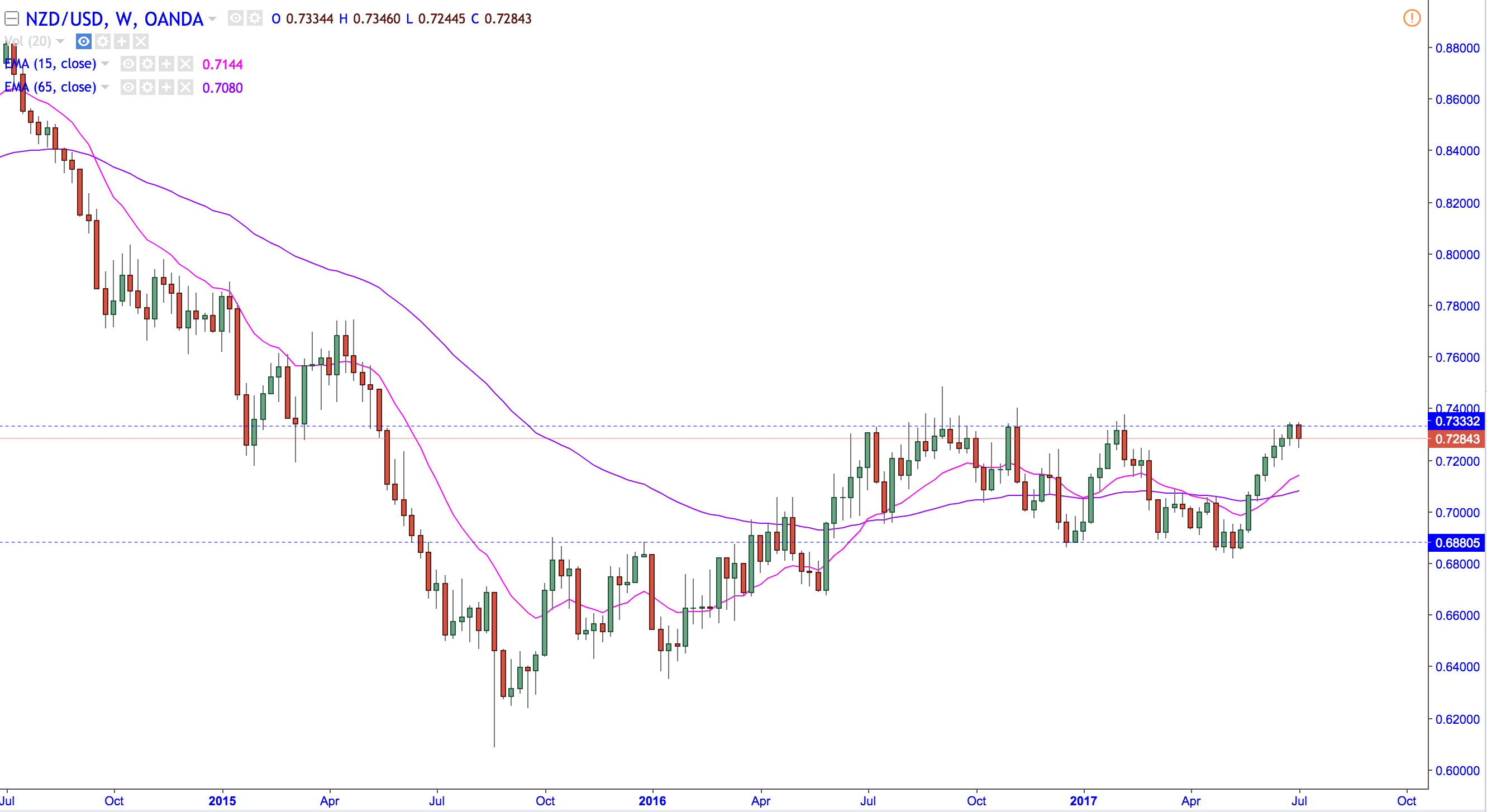 Meanwhile, the weekly level is also apparent on the NZDUSD pair. Similarly, there is a strong reaction with a near one to one movement indication of returning last week's gains.
For next week, be prepared to see continued U.S. Dollar strength as it will further fuel the sell-off in these two pairs.