The U.S. Dollar sold off against pretty much all pairs except for probably the USDJPY pair. For the time being, I still remain bullish based on its current test of a key technical level.
Over on the daily time-frame, this pair has crossed up above a key resistance level. This level is also significant because it represents a whole number level of 112. As annotated in the chart, I have indicated that the previous daily candle managed to close above that level. This is the first indication that this level remains supported. As of the moment, I would say it is safe to take a long entry instead of waiting for confirmation to maximize the reward to risk ratio.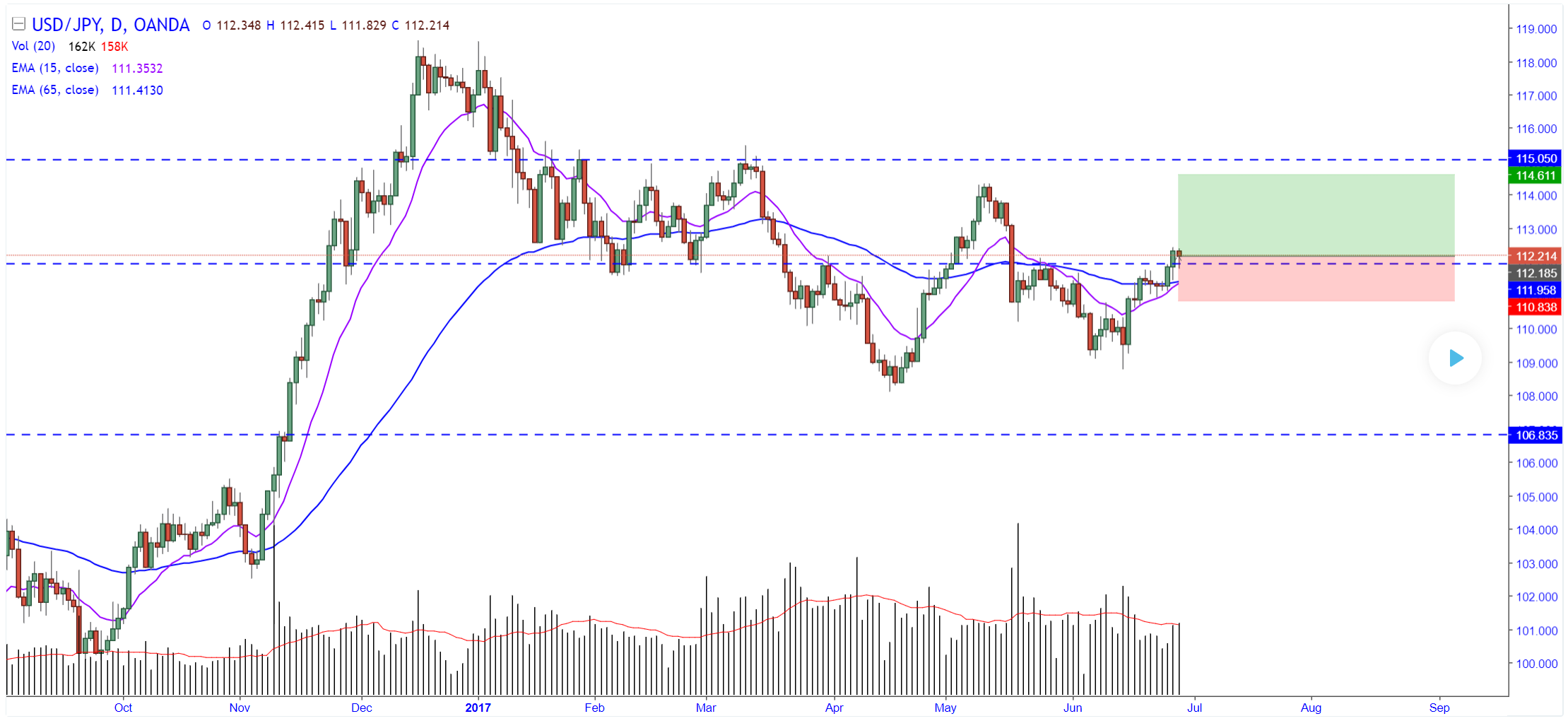 Utilizing my TradingView account, I have plotted the trade targets of both take profit and stop loss levels.