Going to keep this post rather short since I've been focusing on taking shorter term trade setups.
The markets have been remaining quiet in intervals between major economic releases and (presidential) speeches. Due to this, I have decided to take on shorter trades since most pairs are experiencing the whipsaw pattern in one form or another.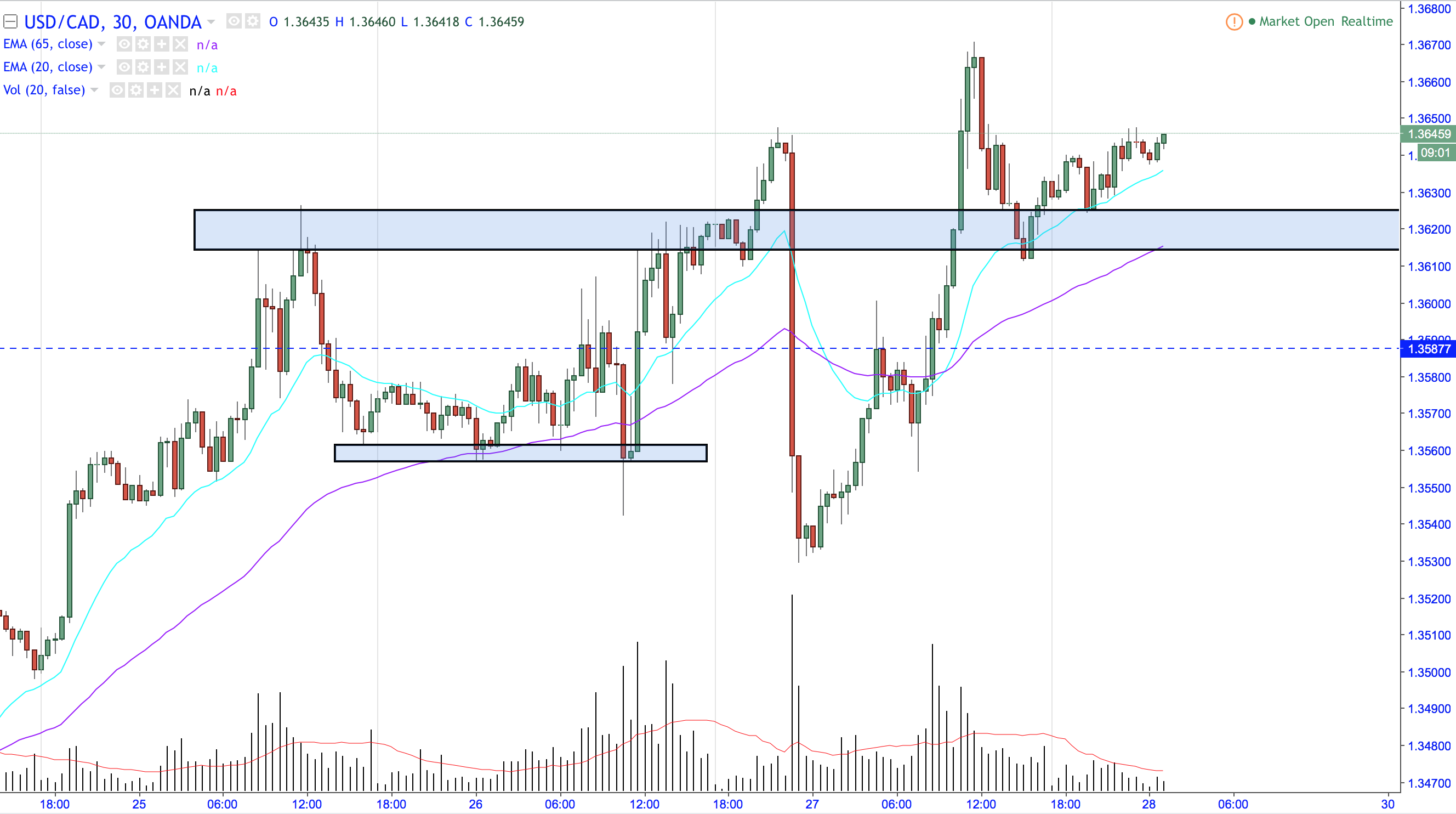 I like where this momentum is headed. The strong rally since 6:00 am on the 27th broke past previous highs, made its retracement, and is the progress of exerting further continuation. Two part trade is to set a partial close-out at the 1.367~ high formed after the previous break-out. The second part of the trade is simply to apply a tighter trailing stop loss resulting to either getting stopped out or closing out the trade before Friday's market close.