The markets have been pretty chaotic this week remaining quiet since Sunday's open while awaiting Trump's proposed tax reforms.
This trade setup comes from a strictly technical setup on the USDJPY pair.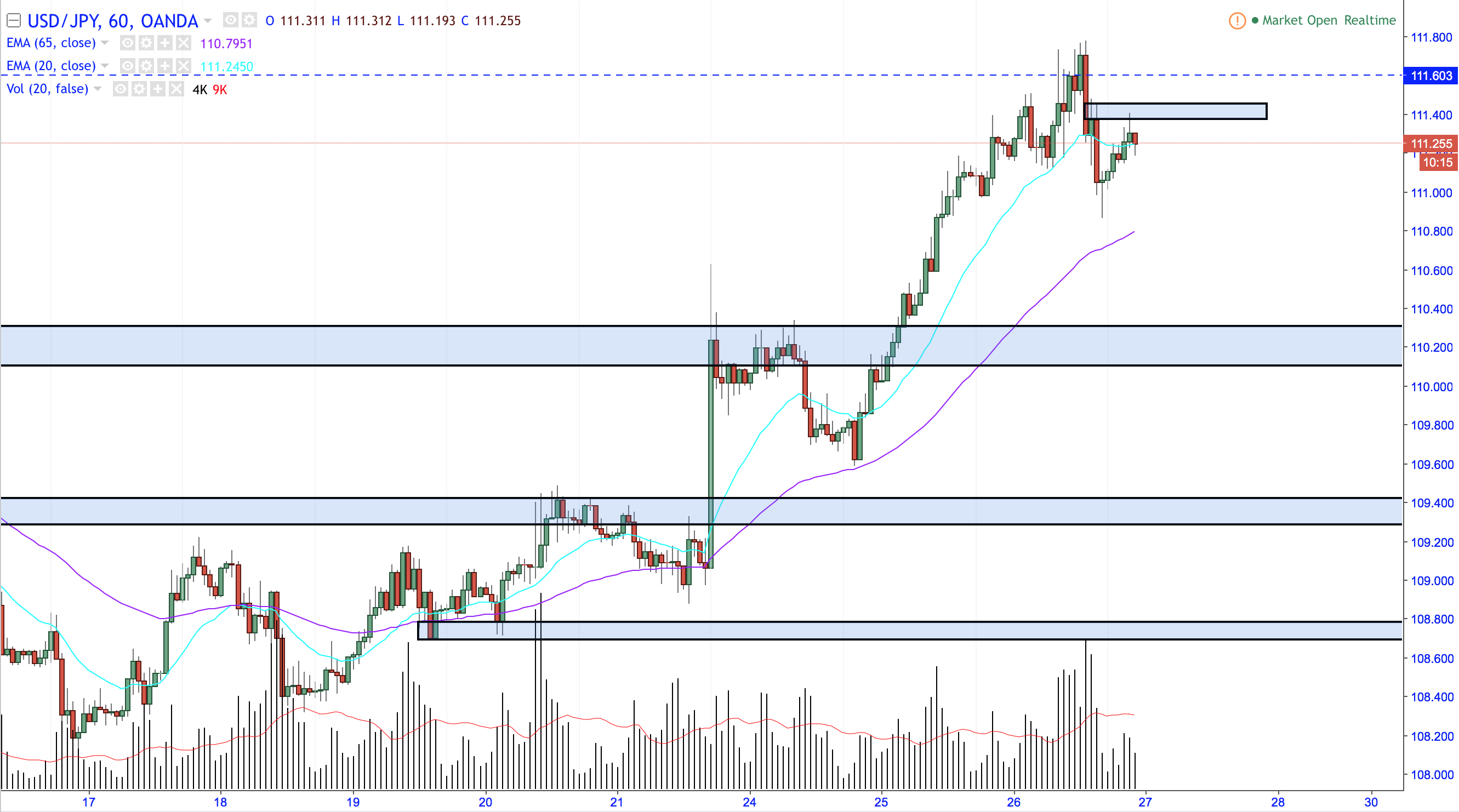 This pair is currently retracing to what I believe will become of the second round sell-off. This is further backed by the moving averages over on the 15-minute time frame.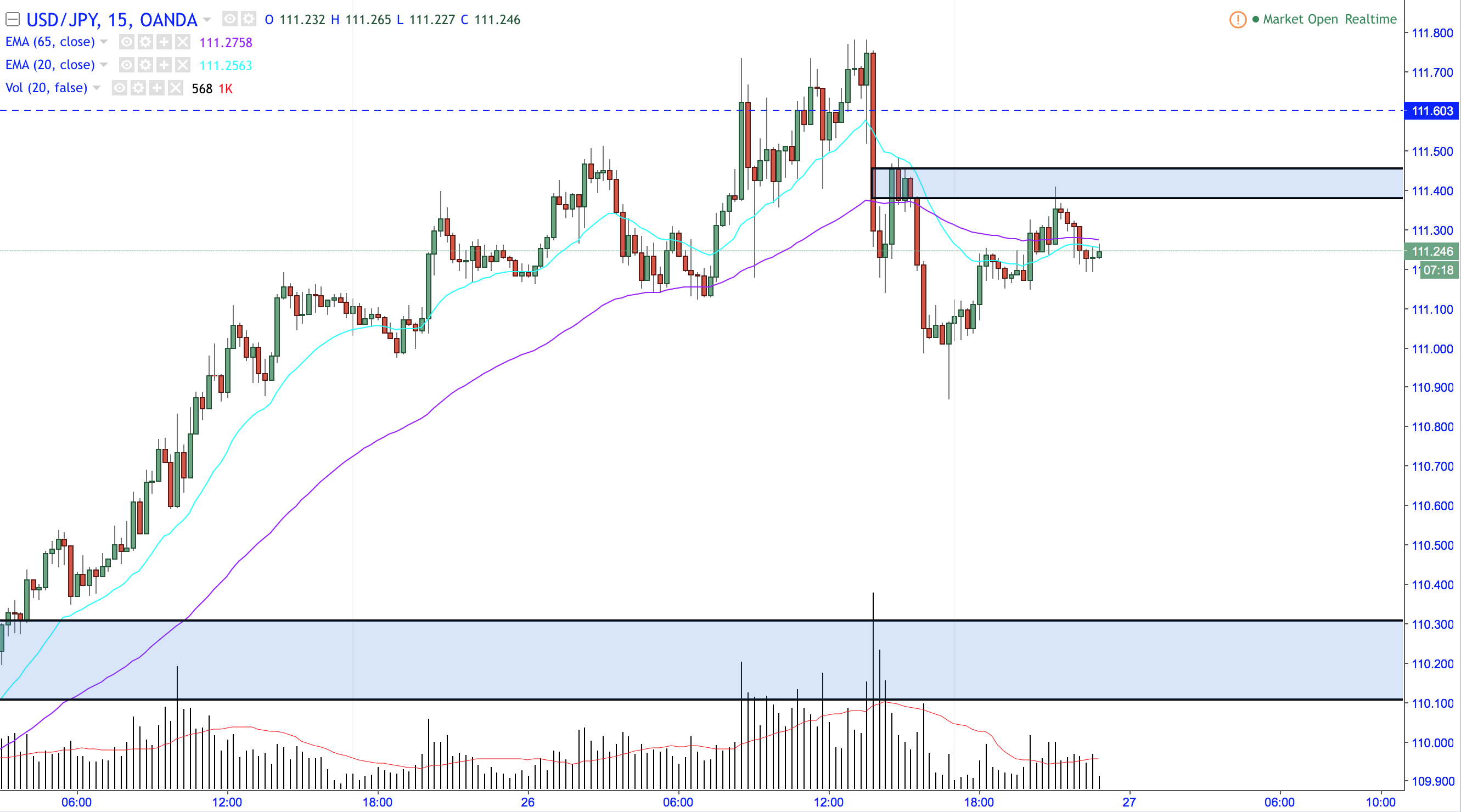 Our 20-period moving average crosses below the the 65-period moving average, but still manages to trend below even with the retracement going on. This is an indication of continued price-decline bias.
Currently, I hold a short bias and selling for another round of price decline.