The U.S. Dollar has been steadily selling off post-rate hike partially from the profit taking, but more recently Trump's failed healthcare bill. 
Nevertheless, the U.S. Dollar traded slightly higher since market open as traders continue to foresee continued economic strength.
Trump's healthcare bill failed to gain traction as he pledges "a health care that is far less expensive and far better"
Consumer confidence index jumps to 125.6 reaching the highest levels since December, 2000
Dollar bullish as rumors float around citing Trump administration to drive tax reform and infrastructure concurrently
Moving onto intra-day setups I'm monitoring now, AUDUSD remains in a tight range with expectations for volatility to pick up further into the London session.
Currently, I remain slightly bullish as this pair broke up above two levels of previous high and the last sell-off was short-lived before another bullish move upwards. On an hourly time-frame, it is highly probably this trend reversal will hold up largely depending on the preferences for commodities.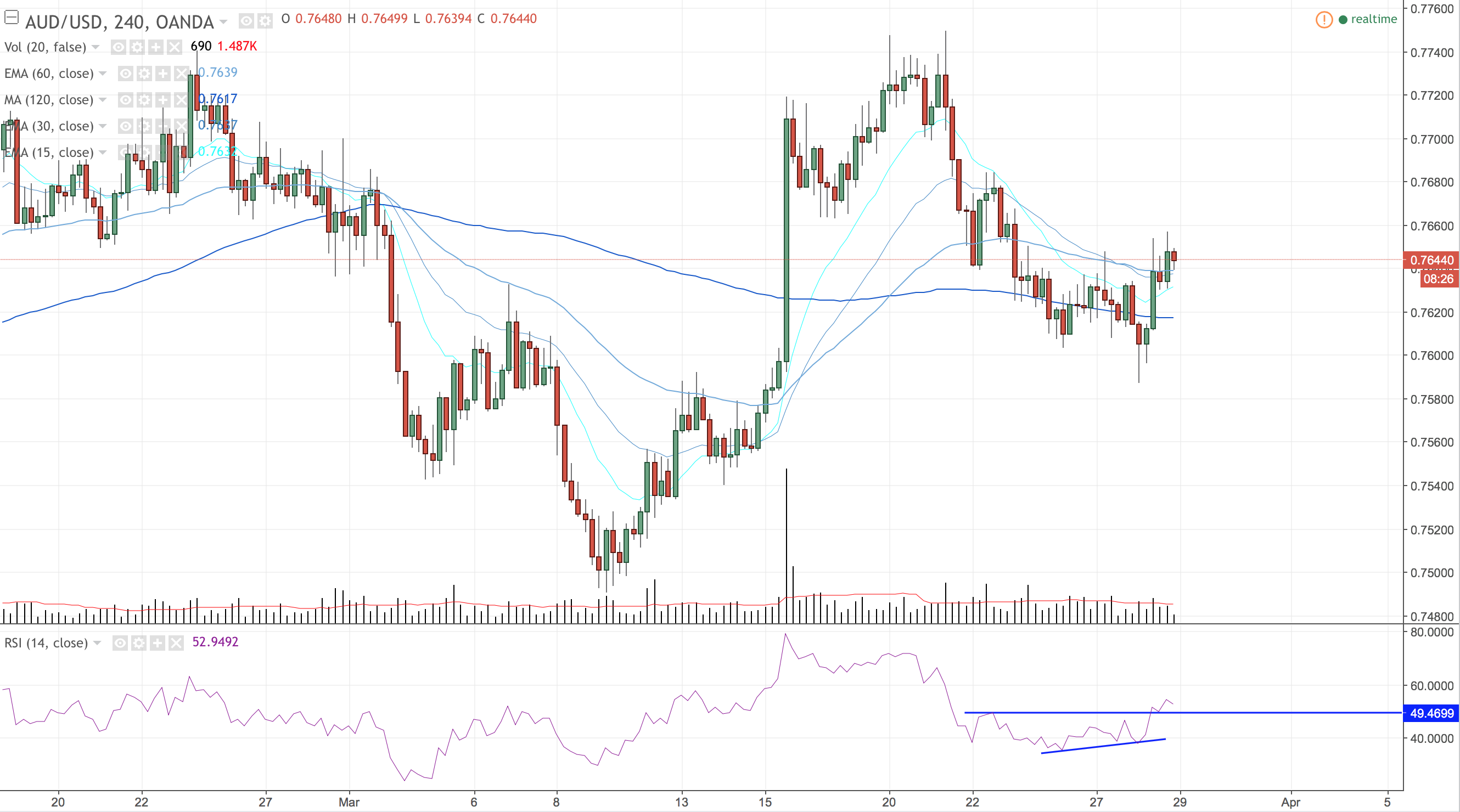 Looking at the 4-hour time frame, the relative strength index break above holds nicely at the 49.47 mark, an indication of sustaining gains.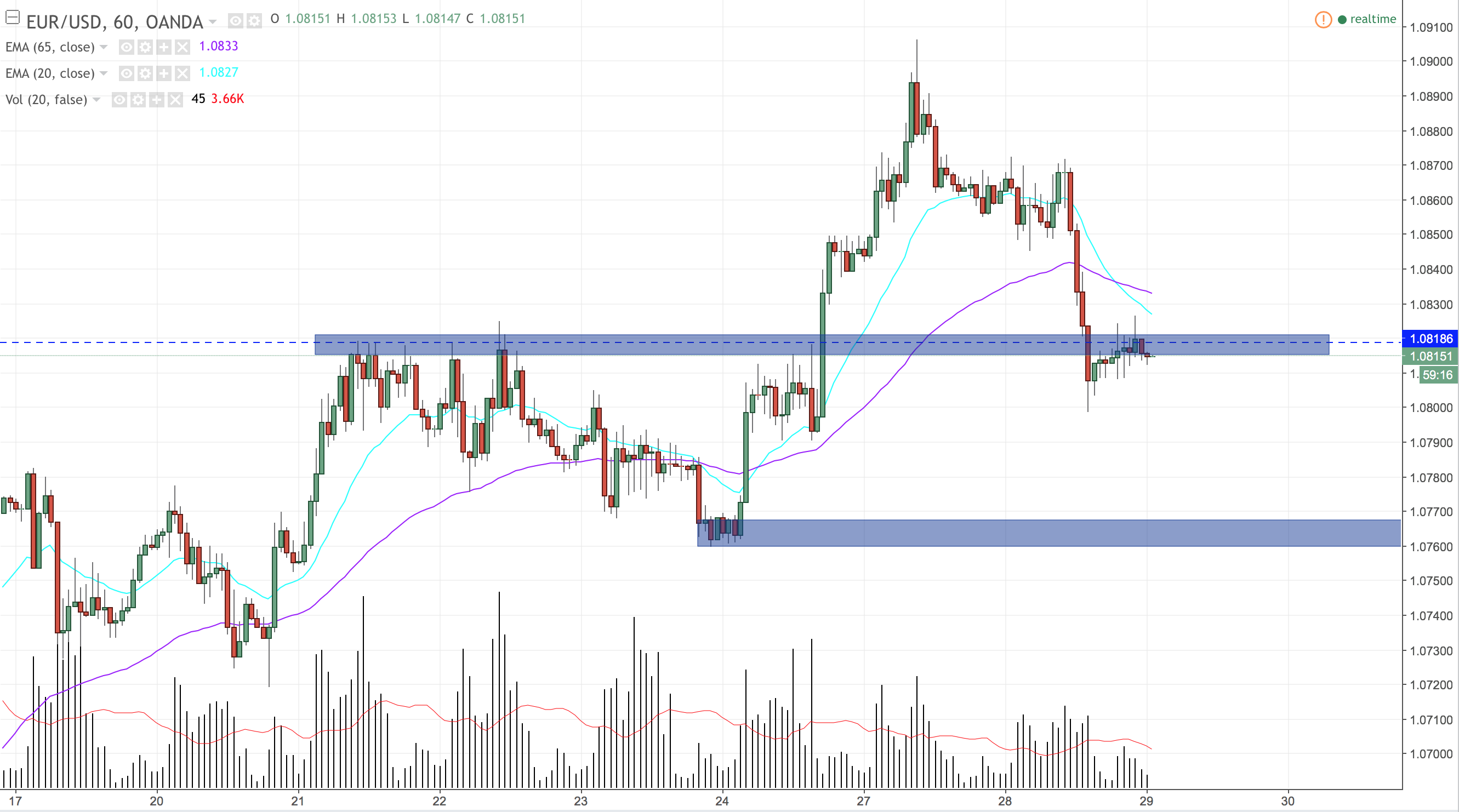 Next up is EURUSD on the 1-hour time frame. Not only is this pair currently rebounding off a daily resistance level, it shares it with an hourly. Technically speaking, the hourly resistance is included in the daily. Nevertheless, I remain short-term bearish on this pair with expectations that the "rest" from the previous sell-off will continue further.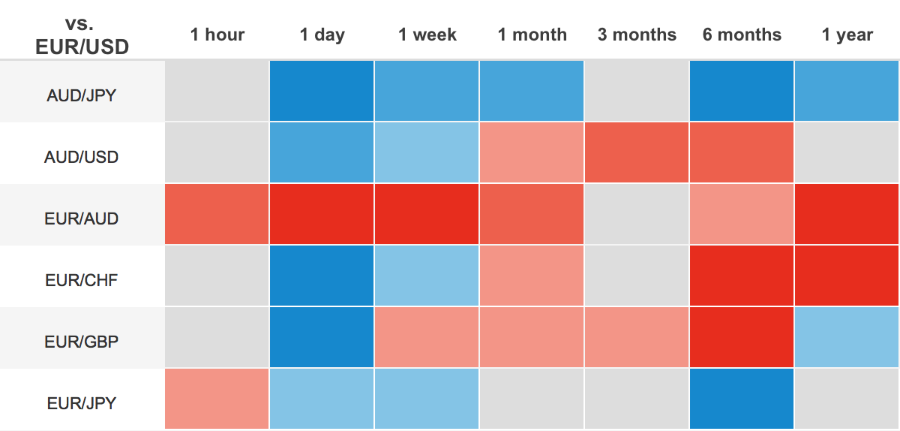 For shorter term intra-day trading, these two pairs work are currently performing rather independently as observed from a weak hourly correlation heat map courtesy of Oanda.